Introductie Japans Houtbewerken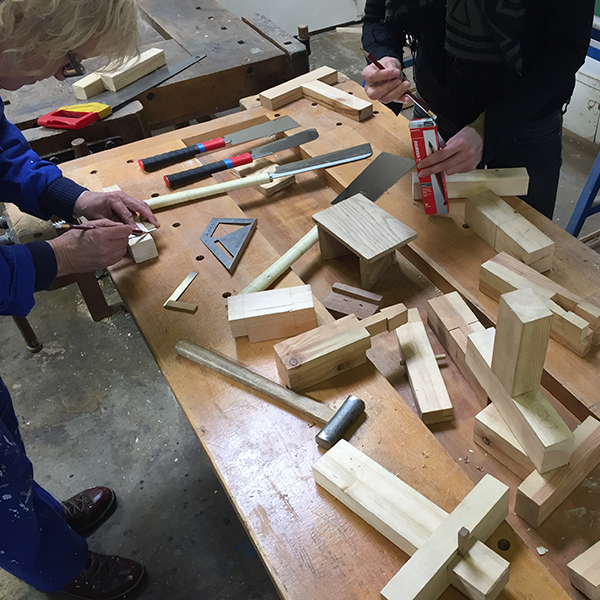 Address: Cruquiusweg 78
Postal code: 1019AJ
City: Amsterdam
Phone: 020-468 05 81
E-mail: info@openbarewerkplaats.nl
Website: openbarewerkplaats.nl/shop/hout/houtbewerking/introductiecursus-japans-houtbewerken

Altijd al eens de kunst van het Japanse houtbewerken willen leren, of wilt u gewoon uw kennis bijspijkeren?
Op de openbare werkplaats worden introductieworkshops gegeven. U leert hier werken met Japans gereedschap volgens de Japanse filosofie.
In deze cursus maak je kennis met de cultuur en de daarbij behorende gereedschappen zoals de verschillende trekzagen, houten blokschaven en fraai vormgegeven beitels. Japanners zijn al eeuwen meesters in het maken van houtverbindingen. Je leert in 1 middag hoe je 1 of 2 specifiek Japanse verbindingen aftekent en maakt.