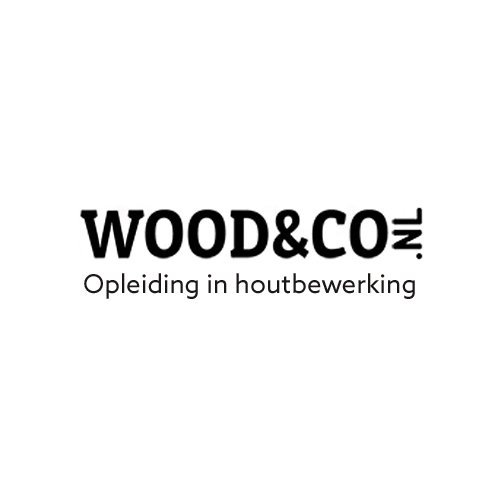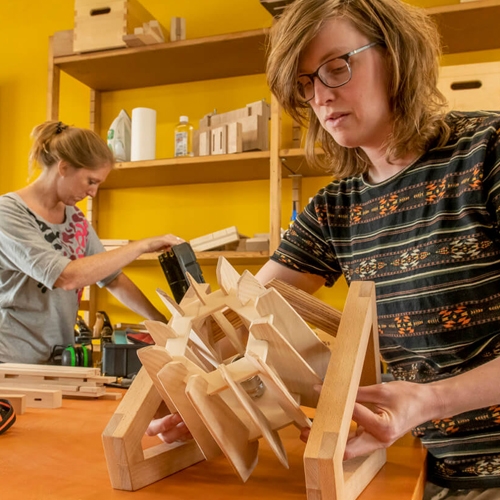 Opleidingen houtbewerking
Address: Faradaystraat 17-16
Postal code: 8013 PH
City: Zwolle
Phone: 06-21576336
E-mail: info@woodenco.nl
Website: woodenco.nl

Bij WOOD&CO leer je werken met hout. Zo ben je bijvoorbeeld na de volledige opleiding Houtbewerking in staat je eigen keukenkastjes te maken, maar ook een boekenkast, tafel, bed, schilderijlijstje, snijplank of een standaard voor je iPad.
De mogelijkheden bij WOOD&CO zijn legio. We bieden diverse opleidingen aan. Je leert altijd werken met gereedschappen die binnen een doe-het-zelf budget passen. Uiteraard leer je ook welke houtsoorten er zijn, de toepassingen ervan en hoe je ze het beste kunt behandelen of bewerken. Afhankelijk van je wensen, ervaring en talent helpen we je de handige doe-het-zelver te worden of zelfs de semi-professional.
Wood&Co opleidingen
Natuurlijk de volledige opleiding Houtbewerking waar je in een klein jaar tijd alle ins en outs van houtbewerking onder de knie krijgt. Maar we hebben ook een kortere, basisopleiding Houtbewerking, de cursus 'Maak je eigen Rietveld stoel' en 'Zelf houten voorwerpen maken'.
Naast opleidingen bieden we ook leuke en bijzonders teamactiviteiten aan zoals 'Bouw je eigen vergadertafel' en de workshop 'Snijplanken maken'
Over Wood&Co
"Wij zijn Peter Pont en Guido Seijmonsbergen. We hebben beide een voorliefde voor hout en zijn al een leven lang actief in het doe-het-zelve in en rond het huis. Enige jaren geleden besloten we om ons verder te bekwamen en zijn wij diverse opleidingen gaan volgen om professioneler te worden.
We weten nu alles over zwaluwstaarten en andere mooie en stevige verbindingen. Over houtsoorten en welke waar toe te passen. Hoe om te gaan met handgereedschappen en machines en daarbij vooral de veiligheid in het oog te houden. We kregen meer oog voor design, een mooie afwerking en het combineren van functionaliteit met de schoonheid die hout van nature biedt. Het resultaat hiervan is dat we ons nu inzetten om onze kennis van hout en houtbewerking over te dragen aan anderen die graag handiger willen worden met hout."