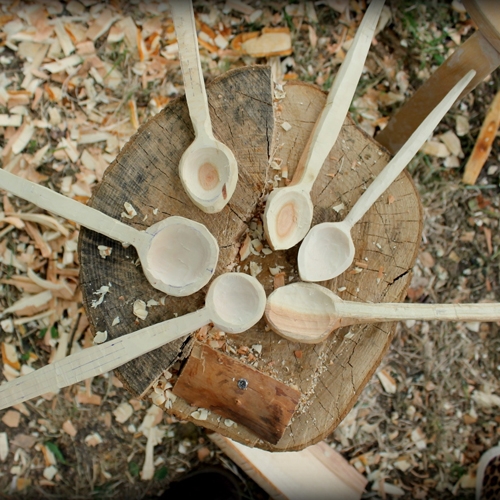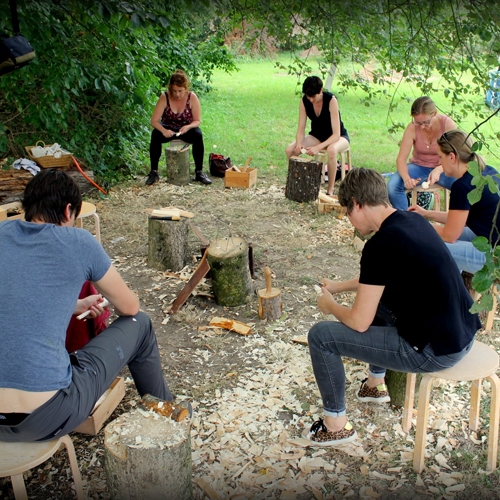 Workshops lepelsnijden
City: Melle (België)
Phone: +32(0)474-30100
E-mail: meneertjeteelepel@gmail.com
Website: www.meneertjeteelepel.be

"Ik volgde zelf mijn eerste workshop lepelsnijden eind 2017, ik voelde toen een vonkje dat ik nu graag wil doorgeven in de vorm van workshops. Deze workshops verbinden mijn verleden als leerkracht met een nieuwe passie voor het werken met vers hout. Het is een geweldig gevoel om zelf een voorwerp te kunnen maken en gebruiken uit het hout dat de natuur ons schenkt, enkel en alleen met jouw handen, een bijl en enkele messen! Het snijden in hout werkt heel rustgevend, ik laat het jullie graag zelf ondervinden. In de loop van de dag leer ik jullie de basistechnieken van het werken met mes en bijl en de verschillende stappen bij het maken van een lepel.
Ik ontvang jullie graag in een rustige omgeving, waar we even weg van drukte en tijd samen kunnen genieten van de natuur en het houtsnijden. Je hoeft voor deze workshop geen ervaring te hebben met hout. Iedereen is welkom en kan naar huis met een zelfgemaakte lepel.
Een workshop kost 75€. Deze prijs omvat het gebruik van materiaal, vers hout, een lekkere kop koffie, thee en water doorheen de dag en een middagmaal met brood en salade. De uren en de locatie kunnen variëren per workshop. Ik ben steeds op zoek naar originele plekken, aangepast aan het seizoen en liefst waar er al wordt gewerkt rond een thema dat aansluit bij het lepelsnijden. Tijdens de wintermaanden zullen de workshops overdekt of binnen doorgaan.
Ik kijk alvast met veel enthousiasme uit naar jullie komst!
WORKSHOP OP MAAT: ik kan een workshop ook organiseren op jouw maat. Heb je zelf een locatie met enkele deelnemers of een evenement waar je graag iets organiseert rond hout- of lepelsnijden? Contacteer me gerust en we bespreken de mogelijkheden."