Wilpsche Dijk - Cursus houtsnijden met Ela Venbroek februari 2023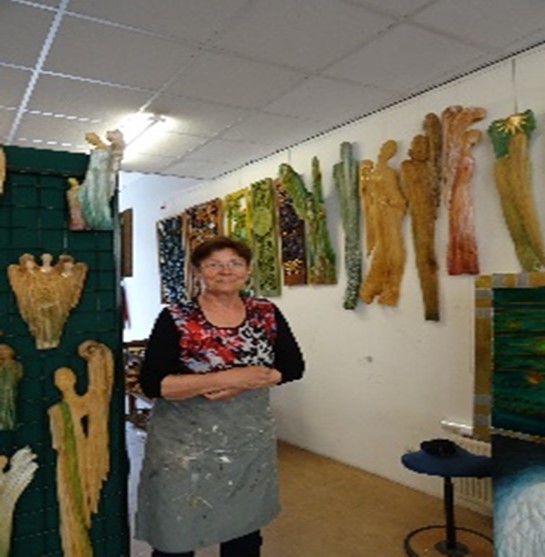 Stichting Stoomhoutzagerij Wilpsche Dijk organiseert in 2023 cursussen houtsnijden met Ela Venbroek.
Ela Venbroek heeft het houtsnijden tot een kunst verheven om van hout de mooiste voorwerpen te maken. Zij is bekend om haar snijramen en vooral ook om haar engelen die op diverse tentoonstellingen te zien waren en zijn.
De cursussen starten medio februari 2023.
Er zijn twee type cursussen:
- Er is een beginnerscursus op dinsdag van 9.00 tot 12.00 uur of van 13.00 tot 16.00 uur.
- Er is een gevorderdencursus op woensdag van 9.00 tot 12.00 uur of van 13.00 tot 16.00 uur
U kunt zich inschrijven voor een blok van 10 lessen. De kosten bedragen: € 450,00, eventueel in termijnen te betalen.
Cursusgeld is inclusief materiaal en het gebruik van gereedschap.
Aanmelden kan bij Hilla van Onzen via hillavanonzen@kpnmail.nl of 0570-616534.
Contact
Phone: 0570-616534
Address: Burg. van der Feltsweg 142
Postal code: 7391 HR
City: Twello

wilpschedijk.nl