Tentoonstelling houten beelden van kunstenaar Will Schropp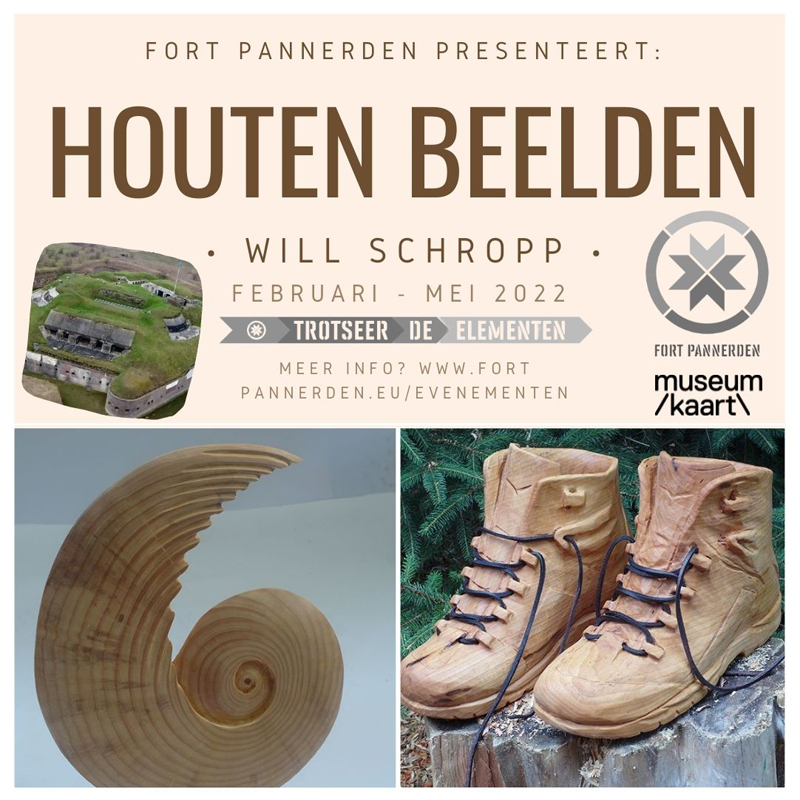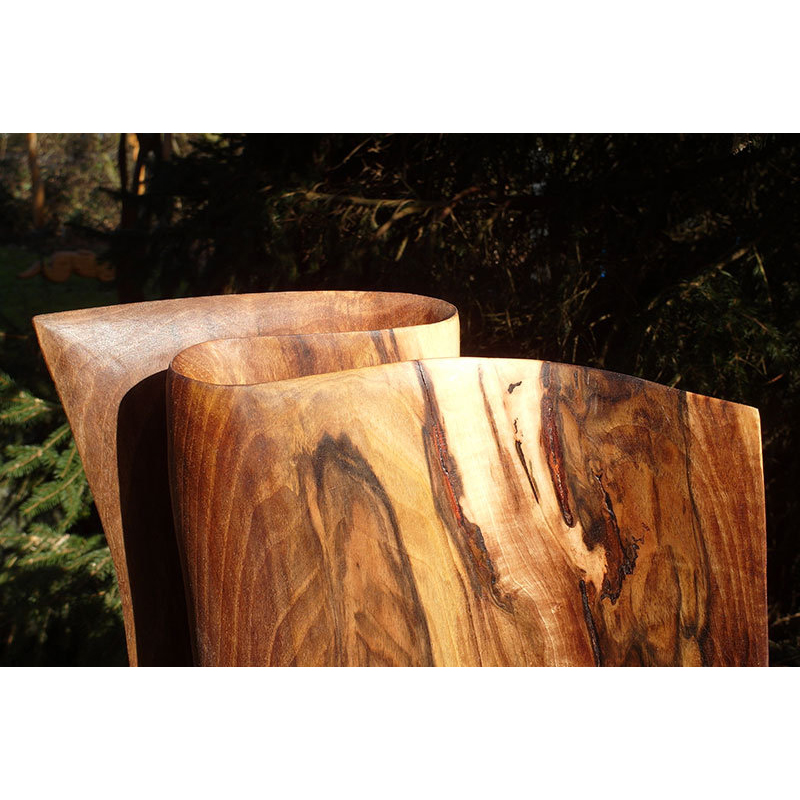 In Museum Fort Pannerden is tot 31 mei de tentoonstelling houten beelden van kunstenaar Will Schropp te bewonderen.
Kunst en natuur komen regelmatig samen op het oostelijk binnenplein van Fort Pannerden. Het fort ligt midden in de natuur en wil graag een divers, cultureel en historisch bolwerk in de Klompenwaard zijn. De houten beelden van Wil Schropp (Duiven) passen hier uitstekend bij.
Spanning mens & hout
'Een noest, barst of een onverwacht kleurverschil in het hout dwingt de kunstenaar zijn idee aan te passen. Dit is de spanning tussen de mens en het hout.'
Schoonheid van vorm en materiaal
Wil Schropp zegt over zijn werk: 'Van kind af aan heb ik iets met kunst en natuur. Sinds mijn opleiding aan de kunstacademie (Arnhem, 1985), wil ik laten zien dat je als vormgever uitstekend gebruik kunt maken van hout. Wanneer een idee, na soms vele schetsen, is uitgewerkt, zoek ik er het hout bij dat er perfect op aansluit. De schoonheid van de vorm en het materiaal is belangrijk. Niet alleen de kleur of de nervatuur spelen een rol, maar ook de gevoelswaarde. Het leven en de droom om te kunnen vliegen zijn vaste thema's in mijn werk. En als een soort beeldmerk hangt er al ruim 25 jaar op iedere tentoonstelling een houten jas.
Contact
Phone: 0481 - 42 00 89
Address: Waaldijk 1
Postal code: 6686 MV
City: Doornenburg

Bekijk alle informatie over de tentoonstelling