Workshops & links
Page back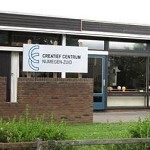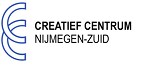 Creatief Centrum Nijmegen-Zuid
Werkplaats
Address: Tolhuis 44-44
Postal code: 6537 PN
City: Nijmegen
State: (Gelderland)
Phone: 024-3452113
E-mail: info@creatiefcentrumnijmegen-zuid.nl
Website: www.creatiefcentrumnijmegen-zuid.nl

De hobbywerkplaats is bestemd voor iedereen met veel of weinig vrije tijd die het leuk vindt om samen met andere mensen met een hobby bezig te zijn, eventueel onder deskundige begeleiding.
Er zijn gereedschappen en machines aanwezig voor bijvoorbeeld hout- en metaaldraaien, zagen, schaven, lassen en pottendraaien. De werkplaats is bestemd voor iedereen die geen betaald werk doet. Dit is een zeer ruim begrip, dus voor huisvrouwen, studenten, mensen in de VUT, jong of oud iedereen is welkom.
Creatief Centrum Nijmegen-Zuid is elke dag open van 9.00 tot 16.00 uur.