Workshops & links
Page back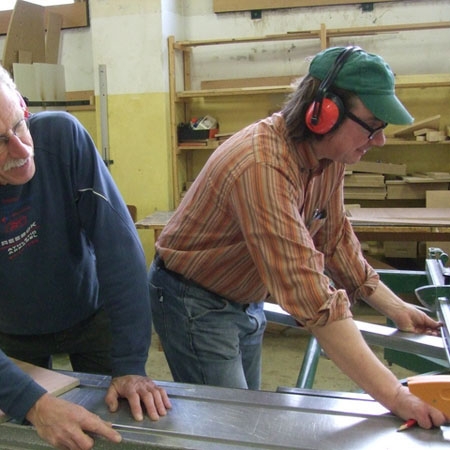 De Helling
Werkplaats en cursussen
Address: Rozenstraat 49
Postal code: 6814 ED
City: Arnhem
State: (Gelderland)
Phone: 026-4420675
Website: www.dehelling-arnhem.nl

De Helling is een werkplaats waar vaklui en doe-het-zelvers elkaar de helpende hand toesteken. De Helling is voor iedereen die geen of geen volledig betaalde baan heeft. En wanneer u uw vrije tijd zinvol wilt besteden!
Bij De Helling kunt u komen wanneer u wilt. U kunt er aan uw eigen werkstuk werken of samen met anderen aan een project. Hout en metaal kunt u tegen betaling gebruiken en dan heeft u de beschikking over professionele machines en handgereedschappen voor de bewerking van hout en metaal.
Ook kunt u cursussen volgen bij De Helling, zoals lassen, houtdraaien, houtsnijden, model- en klokken bouwen, sierraden maken of werken met de computer.
De Helling is van maandag tot en met vrijdag geopend van 9.00 tot 16.00 uur.