Workshops & links
Page back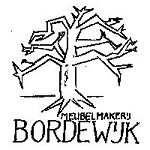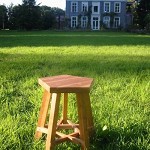 Meubelmakerij Bordewijk
Meubelmaker
Address: Oude Velperweg 38
Postal code: 6824 HE
City: Arnhem
State: (Gelderland)
Phone: 06-23987544
E-mail: ep@meubelmakerijbordewijk.nl
Website: www.meubelmakerijbordewijk.nl

Sinds enkele jaren werk ik, Ep Bordewijk, als meubelmaker en timmerman en heb ik veel verschillende dingen gedaan. Ik heb hierbij ontdekt dat ik alles wat met het bewerken van massief hout te maken heeft leuk vind,of het nou gaat om het maken van een stoel, het restaureren van een antieke tafel of het bouwen van een traditionele boeren schuur.
Als meubelmaker werk ik zowel naar eigen ontwerp als in opdracht. Het leuke van werken in opdracht is de uitdaging om iets te maken wat voldoet aan de ideeën en eisen van de opdrachtgever. Vaak komen mensen met vragen waar ik zelf niet snel op gekomen zou zijn. Deze manier van werken houdt mij scherp.
Het leuke van werken naar eigen ontwerp is dat ik mijn creativiteit devrije loop kan geven en mijn eigen stijl kan ontwikkelen. Mijn voorkeur gaat naar kleinschalige projecten waarbij ik veel aandacht kan besteden aan details. Bij de vormgeving neig ik steeds mee naar simpele traditionele vormen met een onverwachte toevoeging of versiering.